To provide clients with the optimal solution between cost and result.
MediFocus is a medical industry mobility solution and precision manufacturing provider, was founded in 2015. We eye only in medical industry, our professional team is always by your side to facilitate the born of product, offers it the robust mounting mobility and ergonomic design, helps you achieve the best result between your device, client and the medical environment.
Mission
Breathe freely
and smile healthily.
Culture
Sincere and trustworthy
Innovative and enterprising
Tough self-driven
Respect and empathy
Vision
Become a reliable partner in the global medical field and providing better solutions for life care, and build a global leading professional medical solution company.
MediFocus focuses on controlling cost and efficiency in all product cycles while ensuring the quality customers expect. It provides cost-effective off-the-shelf components, and can customize the engineering of product components, as well as safety stock service for quick product turnaround in response to the flush of demand.
Integral Design Philosophy
Our "integral" design philosophy put ergonomic and the integration with medical device in mind, which gives the possibility to improve medical device's function and utility, and helps to exceed the customer's expectations for patient care experience.
Best combination between safety and quality commitent.
Medical equipment needs to be constantly upgraded, the only constant is the health and safety demands. Our product range offers unique BioShield™ antimicrobial coating technology to ensure that a full range of medical trolley products meet stringent medical environmental requirements. What's more, modular design is also good for quick installation and daily cleaning.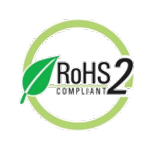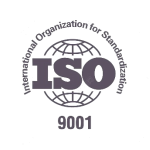 MediFocus focuses on high-level standard manufacturing in the field of medical and health care. The company has RoHs, CE, CCC, ISO 9001 Quality Management System certification.